Surf Camp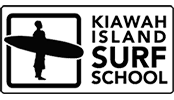 What it is all about:
We are dedicated to making your child's experience with surfing positive, safe and fun. Our small groups offer more personalized instruction and are led by trained instructors. Your child will learn the fundamentals of surfing (board handling, positioning, paddling, pop up techniques) as well as surfing etiquette, marine biology, and water safety. Beach games and team building are also part of the camp. Our goal is for your child to learn new skills, build confidence and make friends while developing a connection with the ocean that will last a lifetime.
Days:
Surf Camp is held Tuesday through Thursday. We have a flexible schedule – you can come 1, 2, or all 3 days (but we are pretty sure they will be having so much fun they will want to come all three days). In the event your child can't attend the first day we will try to accommodate you.

ADVANCE RESERVATIONS ARE NECESSARY!
---
Time:
9-1 (please arrive 15 minutes prior to scheduled start time to sign waivers)
---
Ages:
8-15
---
Ability:
Strong swimmers, comfortable in the ocean
---
Location:
Sandcastle, West Beach, Kiawah
---
Ratio:
4 students to 1 coach (minimum of 4 kids)
All surf gear and lunch at Sandcastle is included in cost.

What to Bring: towel, water bottle and cooler for drinks, snack, dry clothes to change into, bag with your name on it to keep items in, rash guard, sunscreen (apply before arrival) girls need a one piece swimsuit or board shorts and rash guard, boys need board shorts and rash guard. Bring a sense of adventure and a willingness to listen and learn.
SURF CAMP PRICING
1 DAY - $120.00 / 2 DAYS - $220.00 / 3 DAYS - $300.00
Prices are subject to change without notice. Please note that gratuities are not included.
PLEASE NOTE:
Kiawah Island is a private gated community and is restricted to KI Property Owners and Property Owner guests only.